How To Use 1Password On Mac
1Password is a password manager that can help you keep your passwords safe and secure. Read this post to learn how to use it on mac.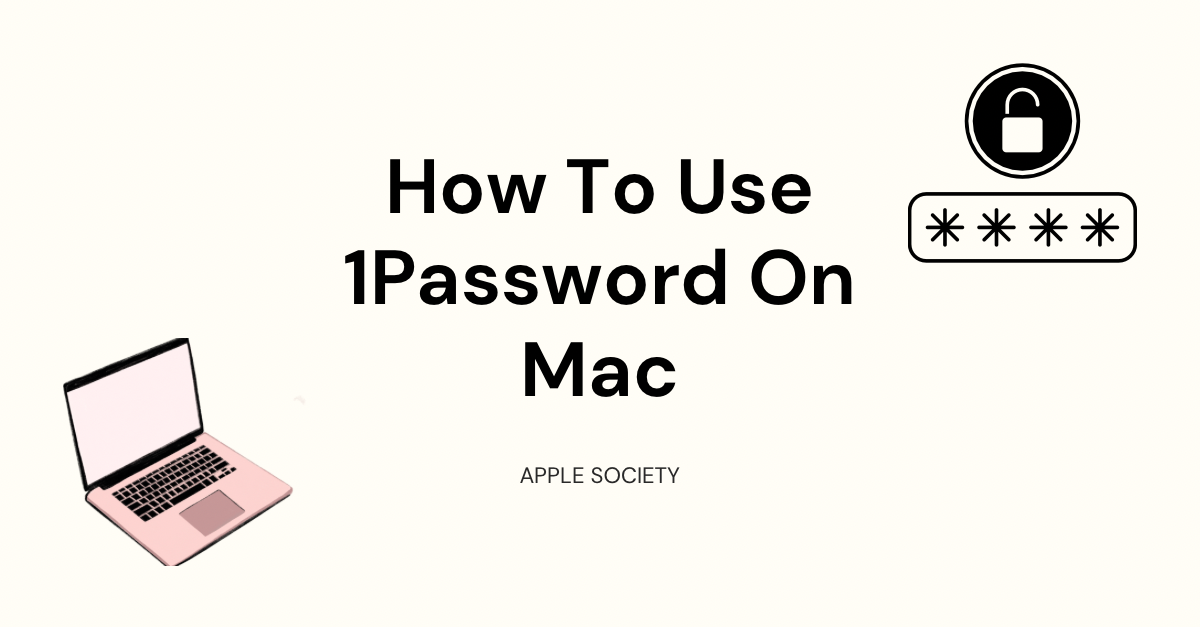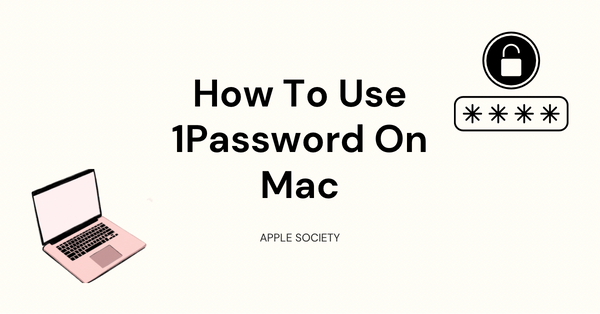 If you're like me, you have a lot of logins and passwords to remember. That's why I use 1password on Macbook air. It's a great way to keep all of your passwords safe and organized.
It is actually a password manager for Mac that helps you keep track of your passwords and other sensitive information. It can be used to create and store passwords, credit card information, addresses, and much more.
In this post, I'll show you how to use 1password on Mac. Let's get started!
Here are the steps on How To Use 1Password On Mac
Setting and forgetting a master password is the only way to use 1Password securely. Your master password is used to generate strong, unique passwords for your accounts that only you know.
If you have a weak or reused password, an attacker could compromise your account and use it to access sensitive information or wreak havoc on your life!

The risks of using the same password everywhere are real, and they're not going away anytime soon. That's why we recommend 1Password, the leading solution for Apple users.
The following steps will show you how to use 1password on your mac. Continue reading.
Step 1: Sign Up At 1Password
1Password offers four different subscription plans: for individuals, families, teams, and businesses.
The individual plan costs $2.99 per month and is best for people who only need to manage their own passwords.
The family plan costs $4.99 per month and can be used by up to five family members.
The team plan costs $3.99 per user per month and is best for groups of employees who need to share passwords.
The business plan is the most expensive, costing $7.99 per user per month, but it provides the most admin controls.
You can compare the features of each plan on the 1Password website, but if you're still unsure which to pick, you can always contact 1Password customer support for help.
When you are done signing up, make sure to create a master password for all of your accounts password that is strong and nobody can hack.
Step 2: Install the 1Password App or Extension
These days, it seems like there's an app for everything. And while that may be somewhat of an exaggeration, it's certainly true that there are a lot of apps out there!
If you want to use the 1Password app, all you need to do is download and install the app. When the app gets downloaded, you need to sign in.
There, you will see your name at the top right. Click on it and choose "Get the Apps."
There you have to click on "Add your account directly," and let your browser open 1Password. After doing that, you need to enter your master password and click "Sign In."
That is it! Now you can start using 1Password to manage your passwords, credit card information, and other sensitive data.
Step 3: Save Passwords
The next step is to save passwords. Whenever you enter your login details in 1Password, it will ask you to save credentials.
You need to allow the password manager to save them which will save you time from entering them again and again.
Also, the 1Password will itself manage it and you might have to enter the master password only.
How To Set Up 1Password As Chrome Extension
If you're using the 1Password extension for Chrome, you can set it up so that it automatically fills in your login information on websites. To do this:
Open 1Password and click the "Chrome" button in the upper-right corner. Then, click "Extensions."
Next, click on the "Auto-fill" tab and make sure that the "Enabled" box is checked.
You can also choose to have 1Password fill in your information on websites automatically, or you can set it up so that it only fills in your information when you click on the 1Password button in your browser.
Once you've got 1Password set up the way you want it, you can start using it to fill in your login information on websites.
Just open up a website that you use 1Password with and click on the 1Password button in your browser.
Then, click on the "Fill in" button and 1Password will automatically fill in your username and password for you.
If you ever need to change your 1Password settings, just open up the 1Password extension in Chrome and click on the "Settings" button.
From there, you can change anything that you want, including your password, the way that 1Password fills in information on websites, and more.
Conclusion
So there you have it! You should now feel confident in your ability to use 1Password on your Mac.
Just remember that it is always a good idea to backup your passwords, and if you ever have any questions or run into any problems, don't hesitate to reach out for help.
Thanks for reading!