How To Check iMac Model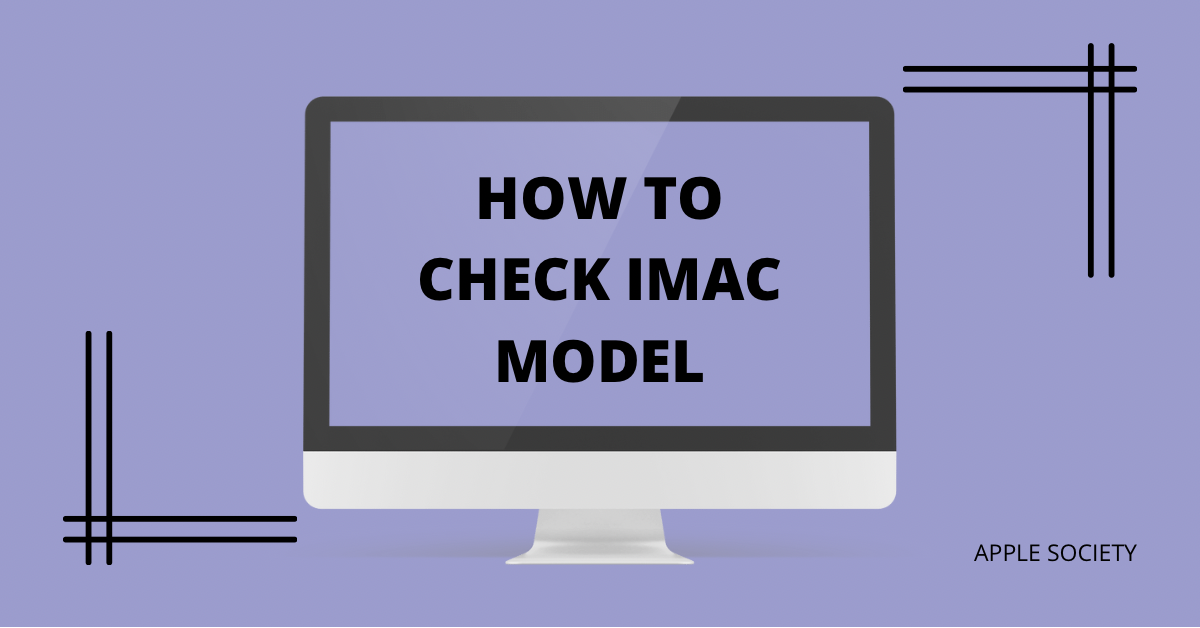 Just bought a new iMac and want to make sure you're getting the right one? This article will help you check the iMac model.
Knowing your device's specs is important, especially when it comes to purchasing accessories or warranties.
This post will show you how to check the iMac model, how to check I am mode with serial number, and how to check iMac model year.
Read on to learn the steps.
Here's How To Check iMac Model
There are different methods to identify your iMac's model. All of them are written below. Read on to learn more about them.
Method # 1: About This Mac
The Mac computers have model identifiers that can be found by clicking the "About this Mac" option in the Apple menu.
The System Information window lists the Model Identifier in the Hardware Overview.
You can use the identifier to locate the iMac in the table below. By using the identifier, you are able to get more information about the device and also find support options if needed. This is a helpful tool for any Mac user.
Method # 2: Find on Mac's Surface
If you need to find the serial number of your iMac, it is printed on its surface. To locate it, first shut down your computer and unplug any cables that are attached.
Then, carefully place the iMac face-down on a soft, clean towel or cloth.
The serial number is located on the underside of the base of the iMac.
Once you have located the serial number, you can use it for warranty service, ordering replacement parts, or other purposes.
Method # 3: Original Packaging
If you have your iMac's original packaging, you can find the serial number on a barcode label. The packaging of the device also carries the Apple part number.
There, you will see the letters "xx" before the slash which represents the country or region.
For example, in the United States, "xx" would be "US." Therefore, the Apple part number for an iMac in the United States would be "xx/A1224."
However, in Canada, "xx" would be "CA," so the Apple part number for an iMac in Canada would be "CA/A1224."
You can use this system to identify the correct Apple part number and serial number for your specific iMac model.
Method # 4: Receipt or Invoice
When you purchase an iMac directly from Apple or one of its subsidiaries, you will receive a receipt or invoice that includes the serial number, model number, and configuration details for your specific computer. This can be helpful if you need to reference those details at a later date.
For example, if you need to contact Apple support about an issue with your iMac, they may ask for the serial number to pull up your purchase history and information about your specific computer.
Additionally, the model number can be helpful if you are looking for compatible accessories or upgrades for your iMac.
Knowing the configuration details can also be helpful if you are troubleshooting an issue or trying to find instructions for a specific feature on your iMac.
So, while it may seem like a small detail, be sure to hang on to your receipt or invoice after purchasing an iMac so that you have access to that information down the road. Keep it in a safe place where you can easily find it again if you need it.
Conclusion
If you are in the market for a new iMac, it is important to know which model you are buying.
By following the steps mentioned in this blog post, you can easily determine which model of iMac you have and whether or not it is still under warranty.
Comment down in case you need any help.