Best Accessories for Macbook Pro 2022
Here are the top 4 must-have accessories for your new Macbook Pro!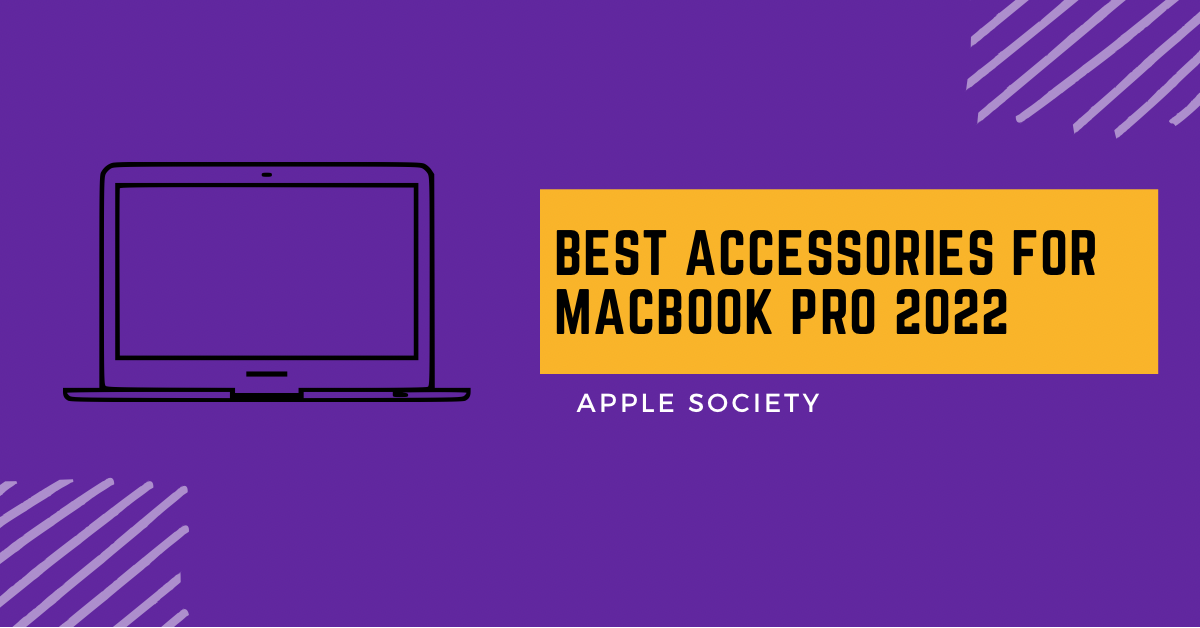 Are you the proud owner of a new Macbook Pro 2022? If so, you're probably looking for some great accessories to help make your computing experience even better.
In this blog post, we'll recommend some of the best accessories available for your Macbook Pro 2022. From protective cases to sleek styluses, we've got you covered! Keep reading to learn more.
Satechi Thunderbolt 4 Dock
As we know MacBook Pro 2022 and its ancestors do not come with a lot of ports. This lack of ports has always been a bone of contention between Apple and MacBook users. Satechi Thunderbolt 4 Dock solves this problem.
You can connect it with your mouse, keyboards, hard drives, graphic tablets, speakers, and other peripherals. It offers data to speed up to 40 Gbps and charging outputs up to 96W. The connector comes with a USB-C cable and a detachable power adaptor.
The device with its chic design and aluminum built is lightweight and portable. You can buy it directly from its official website or go to Amazon or your local computer hardware supplier to find affordable deals.
Here are a few features of the Thunderbolt 4 Dock:
USB-C ports x 3 - up to 40 Gbps
Gigabit Ethernet
USB-A port x 1 – up to 2.0 charging
USB-A ports x 3 – up to 10 Gbps
3.5mm headphones/speakers port
UHS-II SD Card Reader
Lock Slot
Pros
A variety of ports
Lightweight design
Portable.
Cons
Logitech MX Master 3
The Logitech MX Master 3 is arguably the best mouse for Apple MacBook Pro. It enhances your experience and is ideal for digital designers, coders, editors, architects, sound engineers, etc.
The mouse comes with a customization feature, which makes the device adaptable to different software.
It has an ergonomic design for a comfortable grip, making it easier to use for long hours. The mouse also makes our list of best accessories due to its long battery life.
Here are a few features of the Logitech MX Master 3:
The latest design in the MX Master series
4,000 Max DPI
6 buttons
Weighs about 5 ounces
4.9 x 3.3 x 2.0 inches in size
Pros
Easy-grip
Long battery life
Cons
Expensive
You may face Software issues
Lume Cube Video Conference Lighting Kit
For MacBook Pro users online video and conference calls become easier to manage with the Lume Cube Video Conference Lighting Kit.
You can fix the hardware device on your screen and enjoy professional lighting during your online meetings.
The device comes with Bluetooth so, you can control it wirelessly. The kit also has its own mount, which makes it easier for you to fix it.
Here are some features of the device are:
Modification Frame
Softening Diffuser
DSLR Mount
Compatible with both iOS and Android
Pros
You can adjust the light
It has an easy setup
It can be wireless
A sturdy piece of hardware
Cons
The original light is too strong.
It is on the expensive side.
Twelve South Curve Stand
Long hours on the laptop can cause neck and back strain but you can avoid them by using the South Curve Stand. It allows you to place your laptop at the right height and angle.
Visually the stand looks good and is lightweight. The best thing is that it is designed especially for Mac, so it has the perfect grip for your laptop.
Some of the features of the stand are:
It lifts your webcam to a comfortable eye level.
It is a one-piece accessory.
It has a firm grip, which makes it easier for you to type.
Pros
It has a beautiful matte finish.
It protects you from neck and back problems.
Cons
It is expensive as compared to a few other simpler stands with basic designs.
The Bottom Line
Many users in hopes of buying cheap MacBook Pro accessories end up getting fake and perused devices. These accessories do not last long and can even damage your MacBook Pro.
To use your laptop to its full potential, you should look for useful and genuine accessories.
We have mentioned almost all required and essential accessories for Macbook Pro 2022. All of these accessories will enhance your user experience. Let us know if you have any queries.