Apple Music Versus Spotify: Which One Is Better?
Both apps carry the same fame in the audio streaming market. Let's find out which one's better in this article!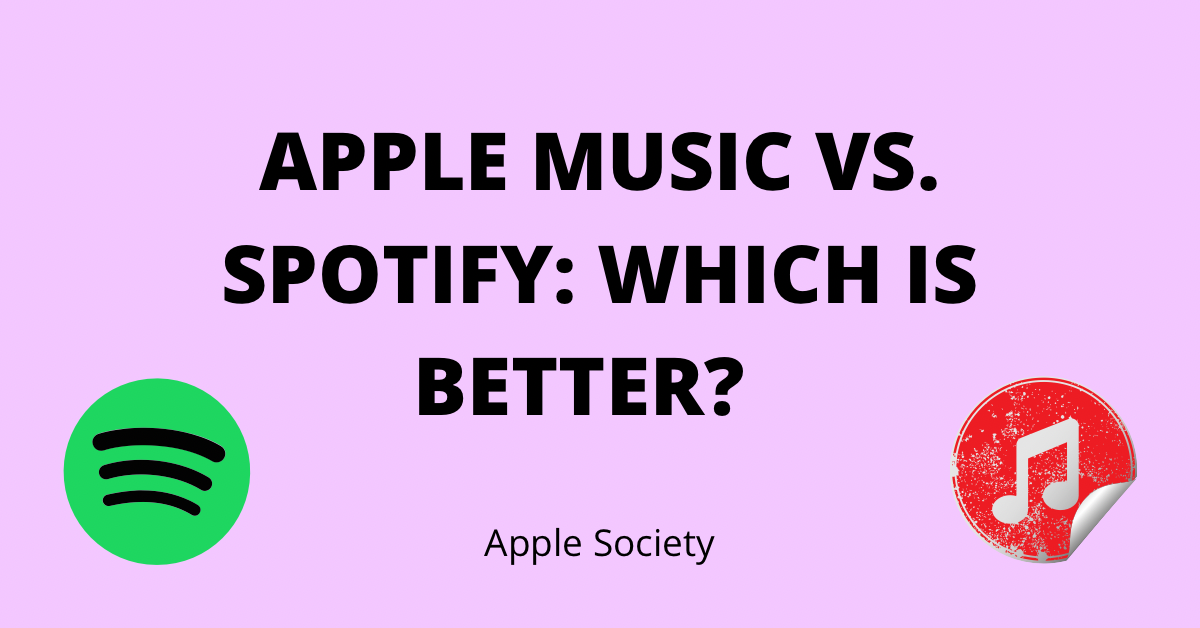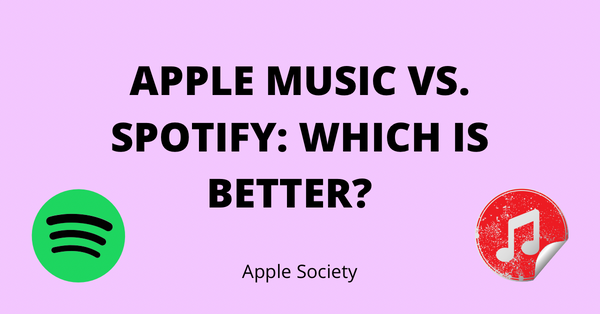 There's been a good amount of buzz around Apple Music and Spotify, but which one's better?
And more importantly: how can you get started with each? What music streaming service is best for you? These are the questions that are being asked more and more.
With Apple Music vs. Spotify, there are a lot of differences to consider. I have both and wanted to do a comparison between them, as well as ask my readers what they think they're better for.
So, let's dive into the review of music streaming services and find out which one's better!
Apple Music Vs. Spotify: Comparison of Music Streaming Services
I am a person who likes music. However, I had some terrible experiences with music services in the past. I tried many different kinds of music streaming services but none of them could meet my expectations. So let's see which one is better.
Talking about Apple Music, it has been around since 2015 and it has the largest quantity of Apple Music players in the United States. It has become the most popular music streaming service out there. Whereas Spotify has its own fan base.
So if you are curious about the comparison between Apple Music and Spotify.
Following are some factors on the basis of which you can compare both the apps:
Apple Music Vs. Spotify: Songs & Audio Content
Apple Music has a library of over 75 million songs, while Spotify has more than 70 million. However, Spotify is available on non-Apple devices, while Apple Music is not.
Both services allow you to create playlists, but only Spotify allows you to create global playlists that can be played on any device. They both also have a section for podcasts and magazines that you can listen to on demand without having to download anything first—although Apple Music does offer more content from smaller artists than Spotify does.
The biggest difference between Apple Music and Spotify lies in their audio content offerings: Apple Music includes exclusive Beats 1 radio shows from influential DJs like Zane Lowe and Dr. Dre; meanwhile, Spotify doesn't include any exclusive radio stations at all. This means that if you want access to live performance from artists like Macklemore or DJ Snake (both part of Beats 1), then Apple Music is your best bet!
Apple Music Vs. Spotify: Features
We have added a list of features of both apps below:
Apple Music
Can stream music on your iPhone, iPad, or Mac
Comes with ads
No offline playlists
Apple charges $9.99 a month for its service
Spotify
Can stream music on your phone, computer, or tablet (Android and Windows only)
Comes with ads (can be disabled if you pay $9.99/month)
Offline playlists are available
Apple Music Vs. Spotify: Podcasts
Apple Music and Spotify are two of the most popular music streaming services around. Both are great, but which one is best for your needs if you love Podcasts?
Apple Music has a long history of supporting podcasts and so does Spotify. Apple Music can be used to listen to podcasts on demand, while Spotify was late to the party and is still playing catch up.
Both services offer many other features that make them stand out from each other, so it's important to consider what kind of content you're interested in before making a decision about which one is right for you.
Apple Music Vs. Spotify: Streaming or Sound Quality
Whether you're a big music buff or a casual listener, streaming quality is one of the biggest questions you'll want to ask yourself when it comes to choosing a streaming service.
Both Spotify and Apple Music offer high-quality audio, but there are some differences between the two services that can affect how your music sounds when you're listening through them.
Apple Music has a higher bitrate than Spotify, which means that it can hold more data per second than Spotify's 320kbps stream. That means that while both services have high-quality streams, if you listen at lower bitrates on Spotify or Apple Music, it may sound less clear than if you listened at higher bitrates on either service.
The Bottom Line
Now that we have discussed the major aspects of both apps, I hope you can figure out which app works best for you.
Here is short summary of the points discussed above:
Apple Music has a song library of 75 million songs while Spotify has 70 million.
Apple Music & Spotify both require you to subscribe to it.
Apple Music can only be used on iOS devices whereas Spotify can be downloaded on all devices.
Both apps allow you to listen to podcasts.
Both platforms have high quality streaming sound!
That said, how did you like this post? What music streaming service do you think is best? Let me know in the comments section!